UPDATED: Tuesday 14th of September 2021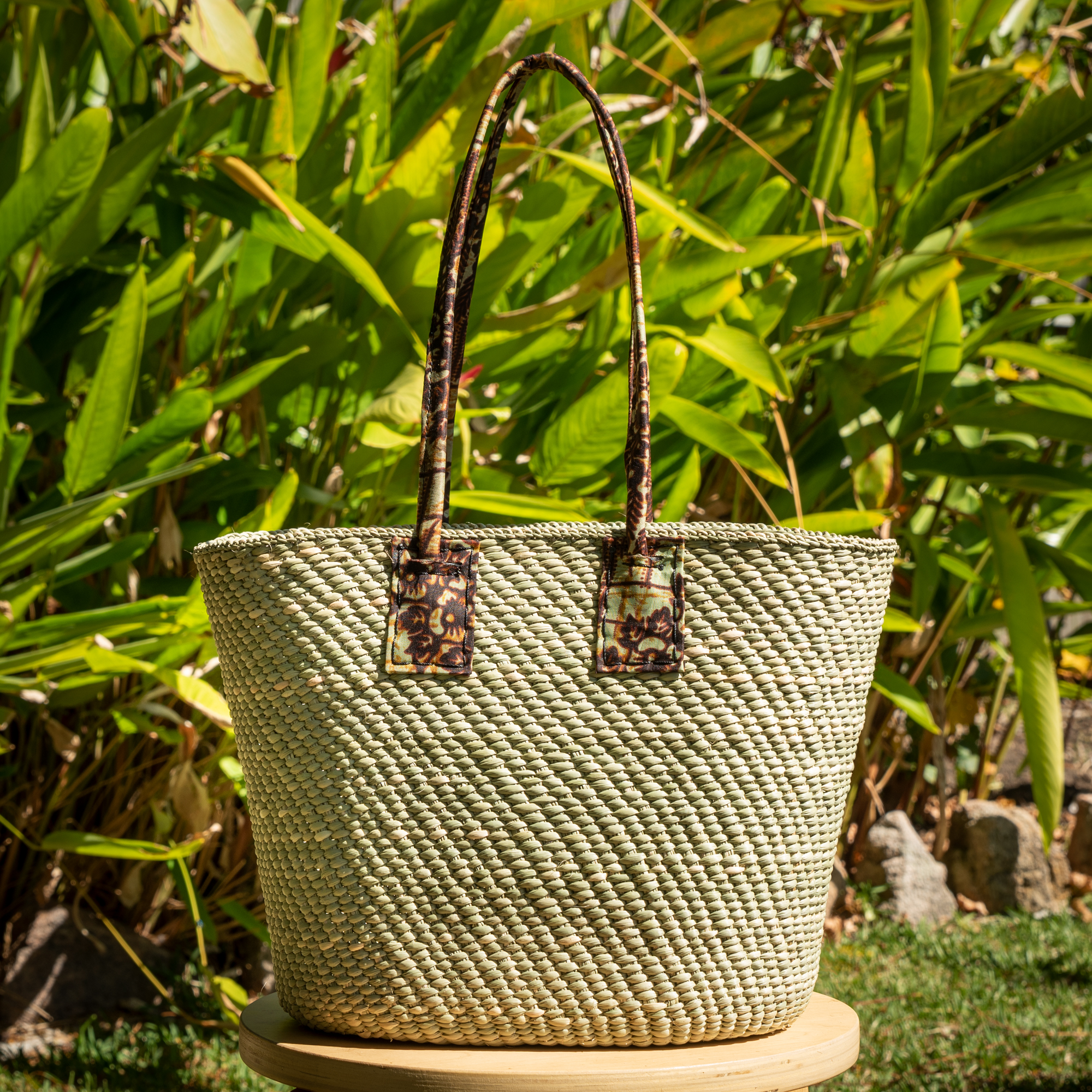 As people strive to be more sustainable, products made with 100% natural, ethically sourced materials benefit gift-givers as well as product users and makers.
That is why Akili is bringing to Australia from the Highlands of Tanzania bags handwoven with locally sourced "Milulu Grass", a reed-like swamp grass widely available in the region.
From time immemorial, Milulu grass weaving has been a tradition for the Hehe and Bena peoples in the city of Iringa. The weaving is so tight that these tribes used to make drinking glasses with woven grass. Today, these handmade bags and baskets provide a source of income and financial independence to rural women living in areas stricken by poverty.
The process is simple, environmentally friendly and ensures the durability of each piece. Firstly, Milulu Grass is collected by the river banks and left to dry in the sun for one day. Then the Milulu Grass is weaved – the process lasts from 1 to 3 weeks depending on the size of the bag. Initially, the straws present a greenish hue when first threaded, changing to a beautiful natural colour as they age over time.
"Each Bag comes with a tag containing a photo and an introduction to the weaver responsible for making that exact product. This personalized approach aims to make consumers and gift-givers feel the positive, heartwarming impact their purchase had in the lives of Tanzanian rural women. At the moment, over 150 women are engaged in producing our orders." Fabi Alvarez, Co-Founder Akili.
See the entire collection at: https://www.akili.com.au/brand/vikapu-bomba/
Ends
About the company:
Akili Australia offers a range of sustainable style products, including handmade shoes, bags, hats, scarves, Jewellery and homeware. All our products come with a positive social impact and low cost to the environment. We are in business to connect Australian conscious consumers with women-led artisan enterprises shaping a better future with ethical products in developing communities. Find out more at www.akili.com.au
https://getthewordout.com.au/wp-content/uploads/gravity_forms/6-bfbb062b7e237a2d0c75a9b030daad0b/2021/09/Akili_Australia_Logo1.png
1112
4448
Daniella Mosca
https://getthewordout.com.au/wp-content/uploads/2019/03/gtwo-reversed-logo.png
Daniella Mosca
2021-09-14 08:23:16
2021-09-14 09:41:32
PRESS RELEASE: Eco-Friendly and versatile bags intricately handwoven are an ethical choice of gift this season.