PRESS RELEASE: MULTICULTURAL NSW GIVES SUPPORT TO CANTERBURY-BANKSTOWN CHAMBER OF COMMERCE TO LIFT UP LOCAL SMALL BUSINESSES IN THEIR GREATEST TIME OF NEED
UPDATED: Friday 26th of November 2021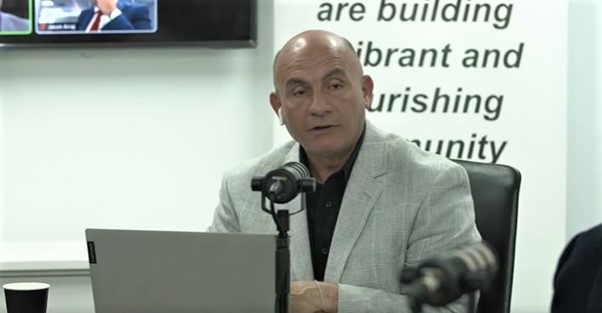 24 November 2021
CBCC Supports Local Businesses With Critical Multilingual Media And Resources
FOR IMMEDIATE RELEASE
Canterbury Bankstown Chamber of Commerce (the CBCC) welcomes support from Multicultural NSW who has generously provided support to the Chamber. Canterbury Bankstown is rich in culture. However, language as a barrier to complex information was seen during the pandemic. The messaging of Health orders came under attack from Culturally and Linguistically Diverse (CALD) business owners who found themselves angry, frustrated, and disengaged.
At the height of COVID lockdowns in 2021, the CBCC was able to connect to local CALD businesses to communicate current and updated COVID news and health regulations in the main language groups within Canterbury-Bankstown LGA with the help of community Leaders. Trust was an important factor in getting the message through and achieving calm and higher rates of vaccination.
CBCC CEO Wally Mehanna personally saw the distress rise within the local CALD community as harsh mandates were implemented with almost no notice and police presence became extremely heavy.
"There was barely anything out there that was explaining the situation to our community members in an easily understood way in languages other than English," said Mehanna.
He continued, "Our community had no idea what the rules were week by week, no idea what rights they had as business owners, and all the while, the government was pushing for more restrictions and police on our streets". This was a message shared by RASHAYS founder Rami Ykmour who had his Corporate Offices swarmed by Police in an unnecessary way.
The CBCC created positive messaging in the community in an effort to empower local businesses in, around, and through the impacts of COVID-19.
"We were able to connect local CALD Businesses, the Police, and Government policy makers in creating constant communications in our community's main language groups, educating the community of their rights, and advocating and educating businesses on their rights as business owners," said Mehanna.
Without the extra support measures, Mehanna believes that local communities would have had a difficult time surviving COVID lockdowns. Many businesses have since flocked to the CBCC to be a part of a community that is plugged into the community at its very root and can engage with all community stakeholders as a bridge, a crutch or a translator. The CBCC is grateful for Multicultural NSW's help and is excited to continue working with Government to support a rapid response to COVID ensuring quick economic recovery.
Contact information:
Jo Johnston
jo@collappor8.com.au
02 8328 1350
0406 151 516
https://getthewordout.com.au/wp-content/uploads/gravity_forms/6-bfbb062b7e237a2d0c75a9b030daad0b/2021/11/CBCC-Logo-Standard-scaled.jpg
1440
2560
Daniella Mosca
https://getthewordout.com.au/wp-content/uploads/2019/03/gtwo-reversed-logo.png
Daniella Mosca
2021-11-26 09:59:20
2021-11-26 11:51:20
PRESS RELEASE: MULTICULTURAL NSW GIVES SUPPORT TO CANTERBURY-BANKSTOWN CHAMBER OF COMMERCE TO LIFT UP LOCAL SMALL BUSINESSES IN THEIR GREATEST TIME OF NEED