UPDATED: Friday 9th of April 2021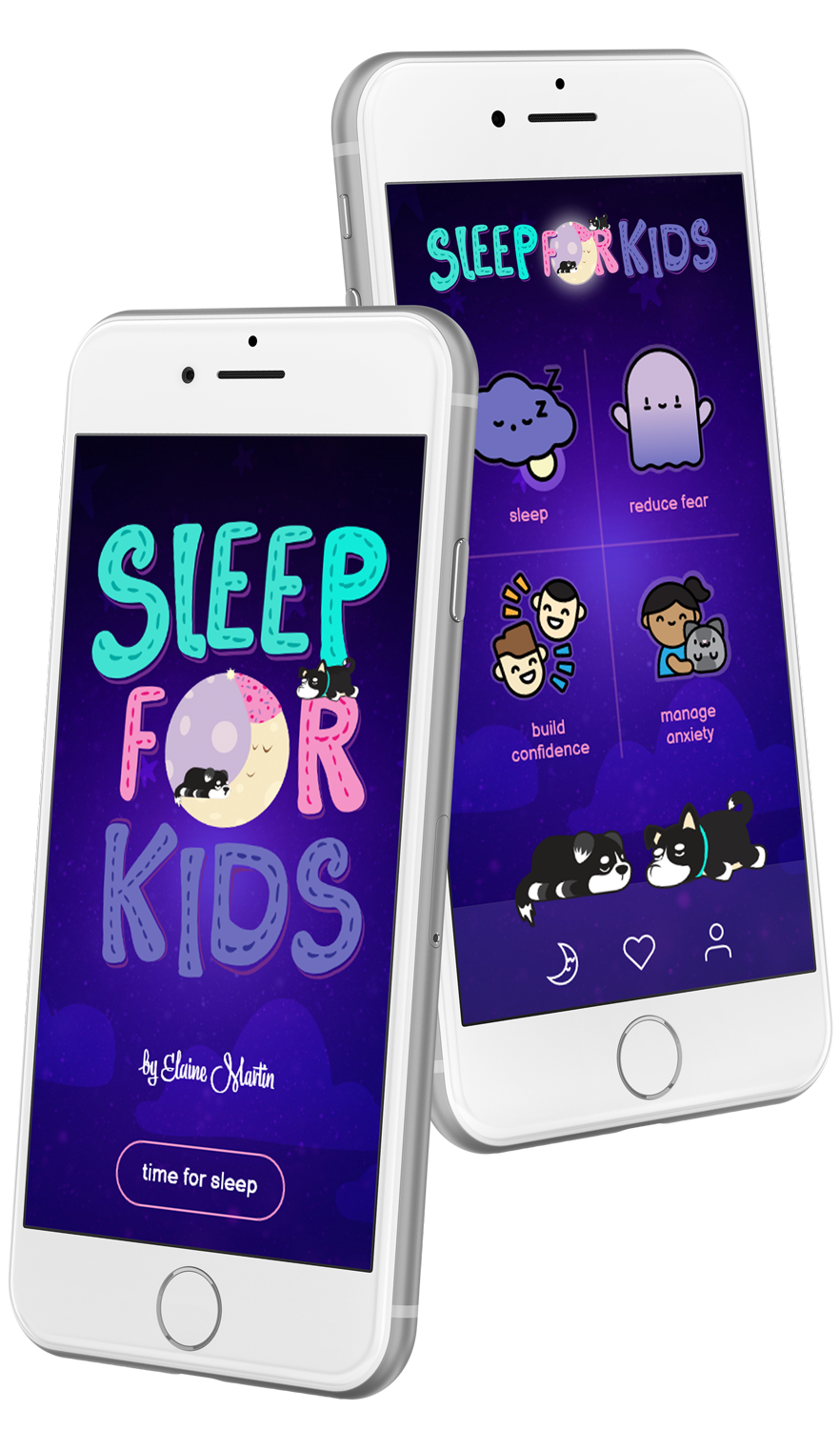 Now Available on IOS and Android Devices, Sleep for Kids Relaxes Newborns to Teens For A Great Nights Sleep
Queensland, Australia (April 1, 2021) – It's the dawn of a new era for parents as a renowned Australia-based Psychotherapist & Hypnotherapist today announced the launch of a new app dedicated to helping children from newborns to teenagers get the peaceful rest they deserve.
Now available on IOS and Android-powered devices, "Sleep For Kids" offers a selection of age-appropriate and original bedtime stories written and narrated by Elaine Martin. Empowering users to fall asleep quickly and easily, the app allows children and parents to select from a range of categories, choose an age group and then pick a story.
Each story starts by using breathing and relaxation techniques which effortlessly calms the mind and relaxes the body, which helps children settle in for the night. Many of the stories feature animals and mystical creatures, which are already heralded as favourites by Elaine's impressive Youtube following.
The app includes all the favourites including The Bonnie Series, The Alien who Couldn't Sleep, Monty & Tonty, Ruby the Reindeer and Sleep Baby Sleep. From lullaby rhymes for newborns to stories with developed plots for older children and teenagers, the apps content is customised for each age group.
Featuring high-quality audio recordings, premium soft-calming ambient sounds, and a soothing, relaxing voice by narrator Elaine Martin, the library of content is simple and easy to access allowing families to seamlessly playback the story for their children in order to induce sleep, calm nerves, and improve mental and physical health. With content updated regularly, there will always be something for your child to enjoy. 

The app is free to download, with a seven-day free trial period which unlocks all the content. The app is now available for download on the Apple App Store and Google Play Store. For more information, please visit www.sleepforkids.app
About Elaine Martin
Elaine Martin is an accomplished professional psychotherapist and hypnotherapist. A recipient of the Best Hypnotherapist Award in Australia for two consecutive years, her work and expertise have been highlighted on BBC Radio 4 and on her Youtube channel, which supports a community of over 25,000 subscribers tackling the challenges children and teens face when it comes to sleep. Internationally recognised and acclaimed for her work, the app has touched the lives of children around the world including the United States, United Kingdom, Canada, Australia and New Zealand.


Media Contact

Company Name: Sleep for Kids
 Pty Ltd
Contact Person: Elaine Martin, Therapist and writer 

Email: [email protected]

Phone: +61 407744566

State: Queensland

Country: Australia 

Website: www.sleepforkids.app
https://getthewordout.com.au/wp-content/uploads/2019/07/GTWO-facebook-thumbnail.jpg
630
1200
Daniella Mosca
https://getthewordout.com.au/wp-content/uploads/2019/03/gtwo-reversed-logo.png
Daniella Mosca
2021-04-09 10:14:13
2021-04-09 10:20:57
PRESS RELEASE: Renowned Psychotherapist & Hypnotherapist Launches New Kid's Sleep App